Hey all! Since the last time I posted about reading for my comprehensive exams, I took a quick trip to California and Big Bear Lake to officiate at the wedding of my very dear friends Danny and Ashley who run
The Improv Space
in Westwood, CA. The wedding was my first time officiating and it was a total blast—not the least because I got to spend the weekend with some of my best friends in the world. And then the weekend was punctuated with a fabulous backyard party that included a wedding ceremony and lots of crying. So much fun!
Anyway, since last time, I've read: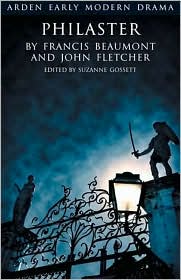 Beaumont & Fletcher's
Philaster or Love Lies a-Bleeding
(this is part of my Early Modern English Drama list),
Mark Evans' book on
Jacques Copeau
,
Roger Shattuck's history book
The Banquet Years: the Origins of the Avant-garde in France, 1885 to World War I
,
Sigmund Freud's
Civilization and Its Discontents
, and I finally finished
Michel Foucault's
Discipline and Punish
in its entirety.