Supposedly, Oscar Season doesn't begin until December the 1st with the announcement of the National Board of Review's awards, but the first For Your Consideration ads are out in Variety according to
OscarWatch
. This is so exciting! Plus, Justin and I went to see
A History of Violence
last night, (It Fucking Rocks) and it got me all excited about the Oscars and what's coming up!
At any rate, here is the first ad for the season:
Junebug
.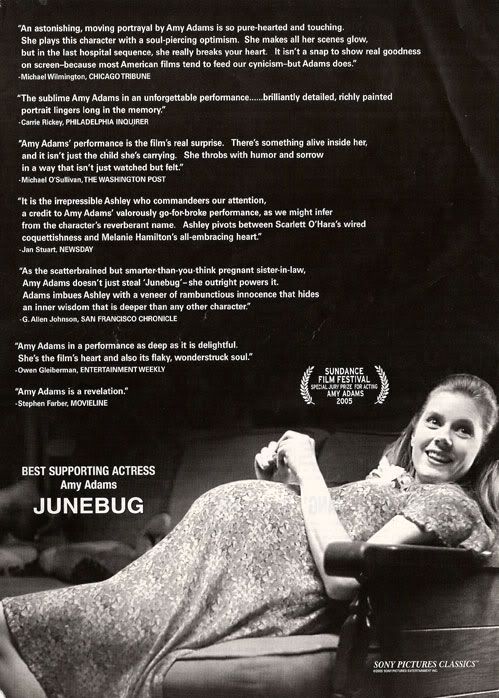 And let me just jump on the bandwagon and push for a Supporting Actress nomination for the endearing Amy Adams in that film.