I wanted to post some photos of the not-new-at-all car: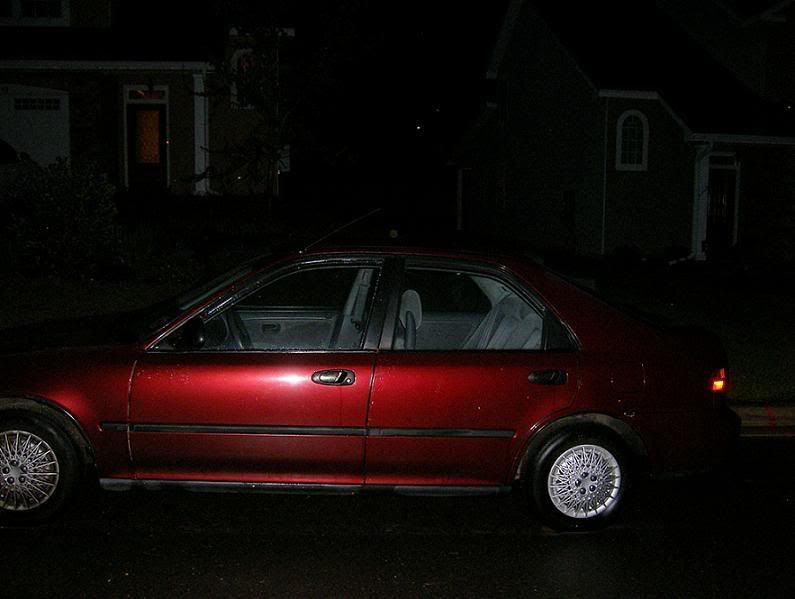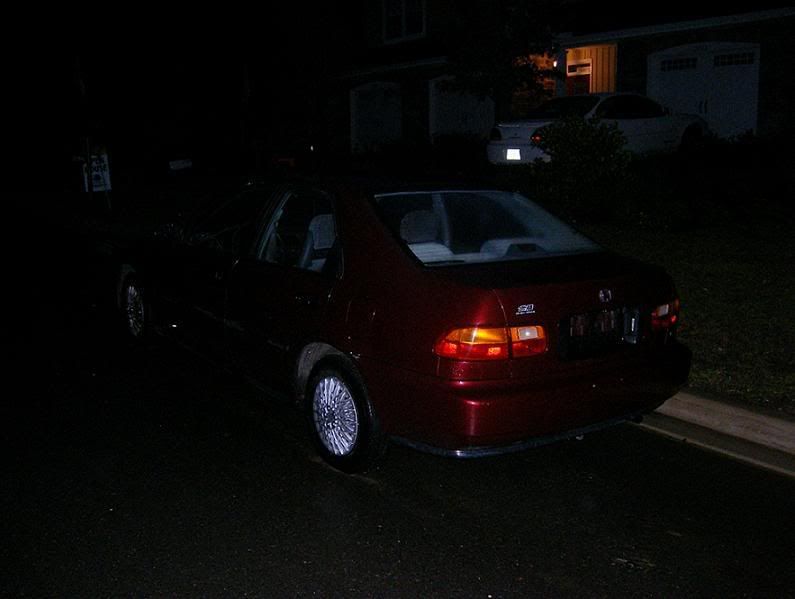 And in order to really illustrate the bad paint job that covers this car: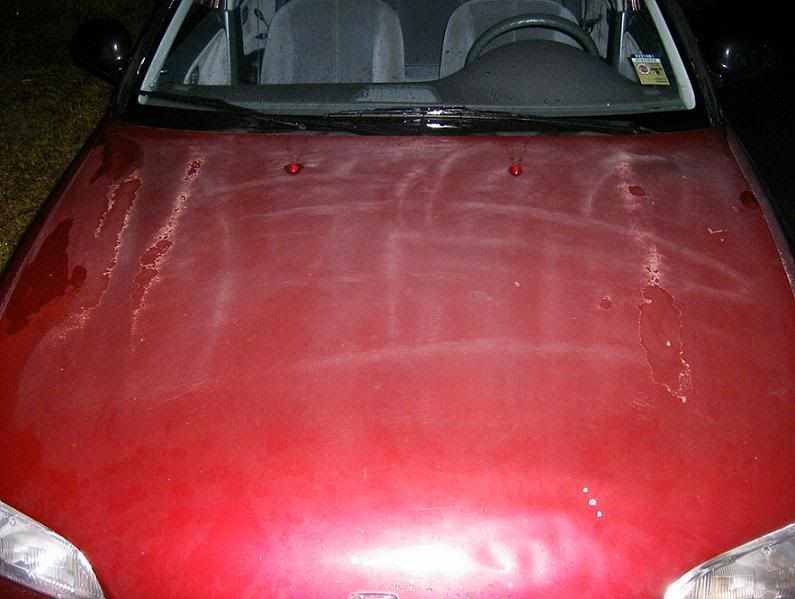 Yeah. So the good points about the car are as follows: it is painted one of the school's colors (i.e. garnet) and it cost me exactly $1600.00.
The air conditioning works and it drives. It gets good gas mileage. I don't think any of my friends will actually want to ride in it, but it's going to get me where I need to go (i.e. school and places where they serve liquor).