After going to sleep so very early on Sunday, Julie and I were up and raring to go quite early on Monday morning. Both excited by the prospects of Marfa TX and eager to leave Jäger AZ, we headed down to the hotel lobby for our "complimentary" continental breakfast. This one was way better than the one in Tusayan AZ, in my opinion, although no half-and-half was to be found anywhere in the small breakfast room. I was reduced to adding the cereal milk to my coffee, though you will have to admit the cereal-milk option was far superior to the powdered non-dairy creamer option that was suggested by the hotel concierge.
It didn't matter much anyhow as we had decided to try the early-to-bed Java Blues again before heading out of town. Java Blues was indeed open this time. I checked my email (terrified there might be someone cancelling my scholarship to FSU while I was away from my computer for more than ten minutes) and Julie tried to walk out of the restaurant without paying for her coffee. All was remedied and we once again turned the Accord Southeast and toward the Lone Star State.
Jäger was only about 25 miles from the Arizona border, so it wasn't long before we entered New Mexico, where my people come from and where we were greeted with this: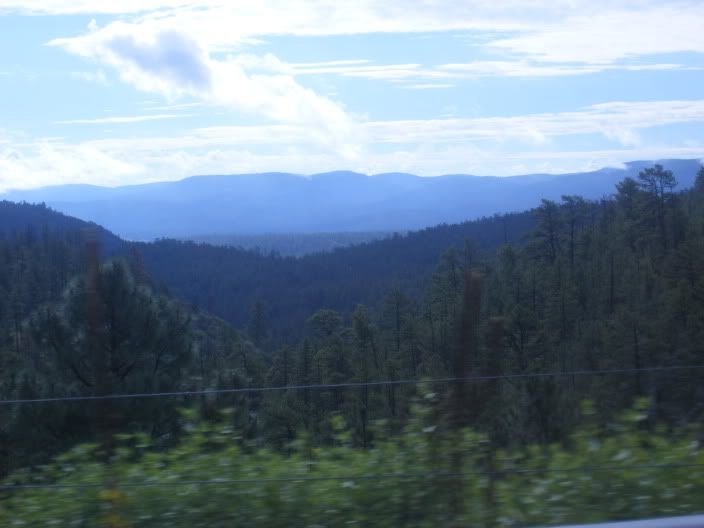 The beauty of Southern NM really surprised both of us, and the drive was absolutely gorgeous for a good three hours or so. We drove through tiny little towns with fun little names, down (and up) winding, mountainous roads with beautiful scenery and past many, many Dairy Queens, churches and cabins-in-the-middle-of-fucking-nowhere. Eventually, though, upon reaching Interstate 10 (with which you should all be intimately familiar), the beauty of New Mexico turns into this: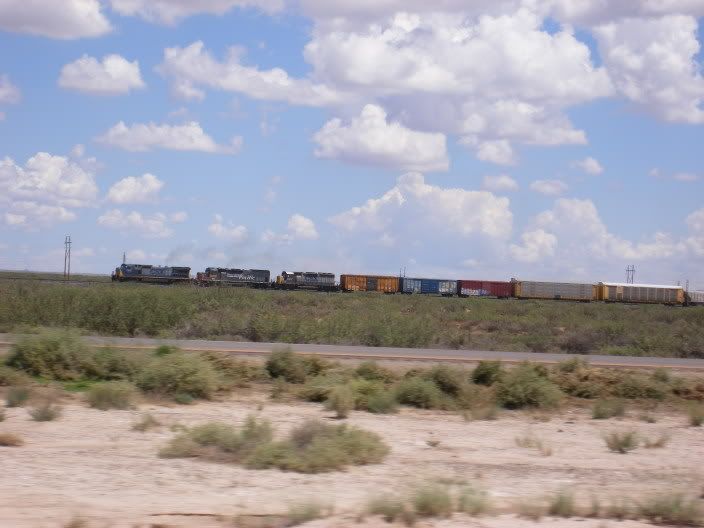 The train picture is cool, but I think it illustrates well the ugliness of this desert. The following photograph was taken just outside of Las Cruces NM. I'm not quite sure how Julie got the angle, but I think the photograph is a success: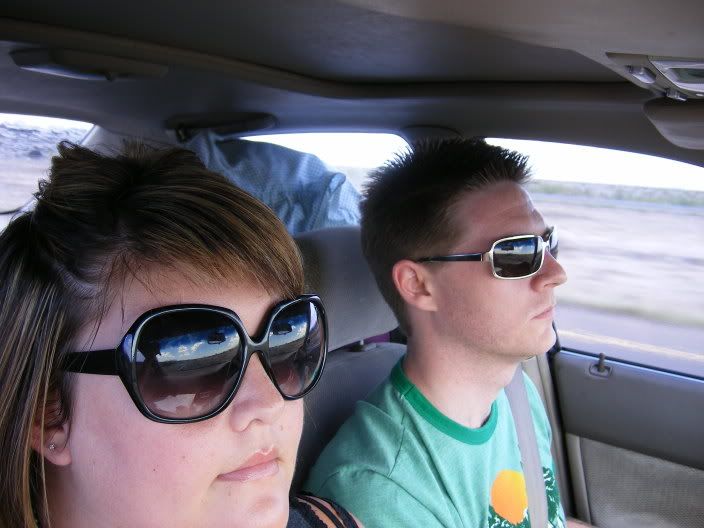 Then it was "Welcome to Texas." Julie quickly gave it "one lone star in her book," and I whole-heartedly agreed. We drove about 215 miles into Texas that day and almost all of it was really gross. It's really hot and arid and basically an inhospitable desert. After about 150 miles of this, we turned off of I-10 and toward Marfa TX, our destination for the night. Instantly, the road got prettier and our outlook got brighter. I sped up the Accord and off we went.
Naturally, we were immediately stopped by some kind of police barricade. License and proof of insurance were demanded of me. I readily complied with the unattractive female officer's request.
"Where are you headed sir?" she asked with as much surliness as she was capable.
"Marfa," I said coolly.
"Marfa?" she repeated.
"Marfa." (I studied Larry Silverberg's Sanford Meisner work and if I know about anything I know about repitition.)
She let us continue, my confident Mamet-ian answer assuring her that here, surely, was a man who knew where he was going and wasn't taking prisoners along the way.
Some captures from the weird, but never uninteresting road to Marfa TX: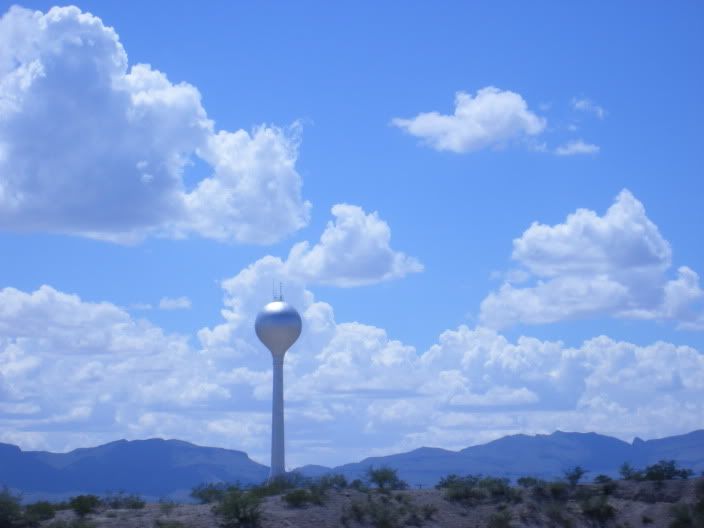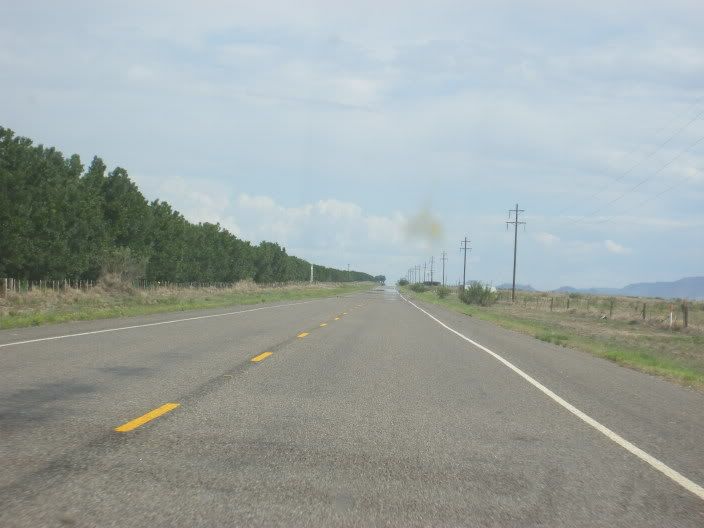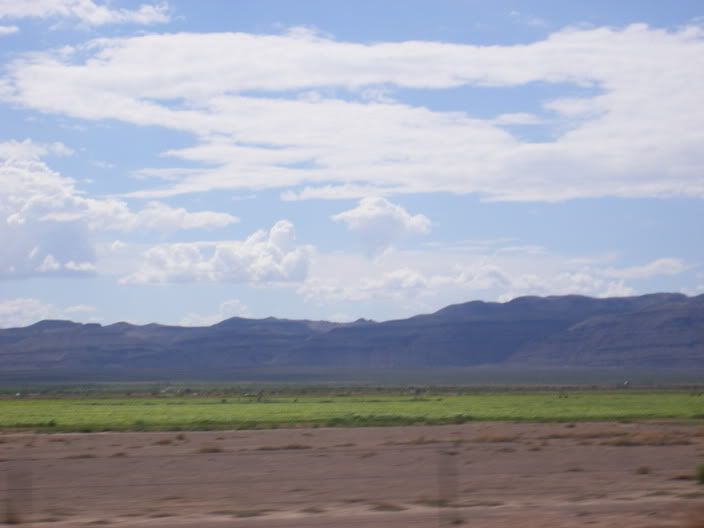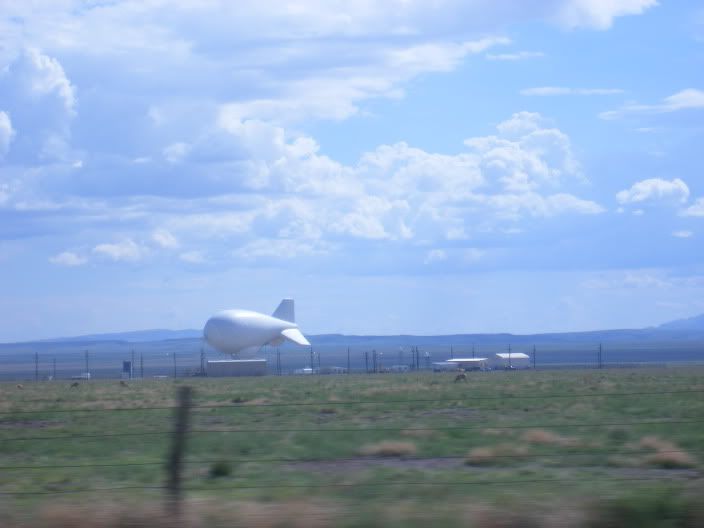 By far the weirdest thing we saw we didn't get a picture of (much to both mine and Julie's dismay): it was a Prada store in the middle of BFE. Seriously, a store that said on the front in the familiar font: PRADA and then in slightly smaller print underneath MARFA. Insane. We got to Marfa very soon after this and checked into our totally groovy hotel,
The Thunderbird
, where you can (randomly) borrow bicycles and wheel around town. We had dinner at
Jett's Grill
, the restaurant of the other big hotel in town: The Paisano, evidently the hotel where portions of Elia Kazan's
Giant
were filmed and mecca to various James Dean aficionados. The meal was quite excellent. They had a lime zest butter concoction that they served with their house sourdough that I found particularly exciting. My chicken with cilantro butter was also very good, and though I found the potatoes
au gratin
a little bland, Julie throughly liked them.
After dinner were the famous
Marfa Mystery Lights
, our main reason for detouring toward the city in the first place. They were very cool and perplexing, and though we had a run-in with a (probably vampirous) bat, we came away unscathed and excited. No pics of the Marfa Mystery Lights, of course, but here are some from the hotel, in which we were delighted and surprised to find (drumroll, please)
actual art
on the walls: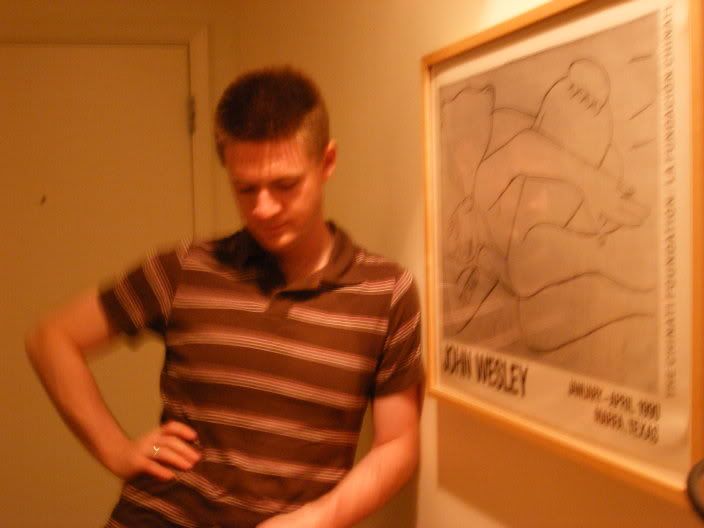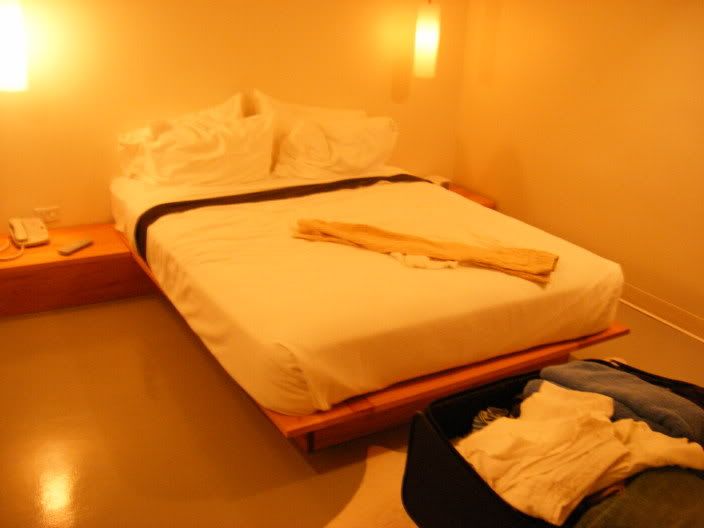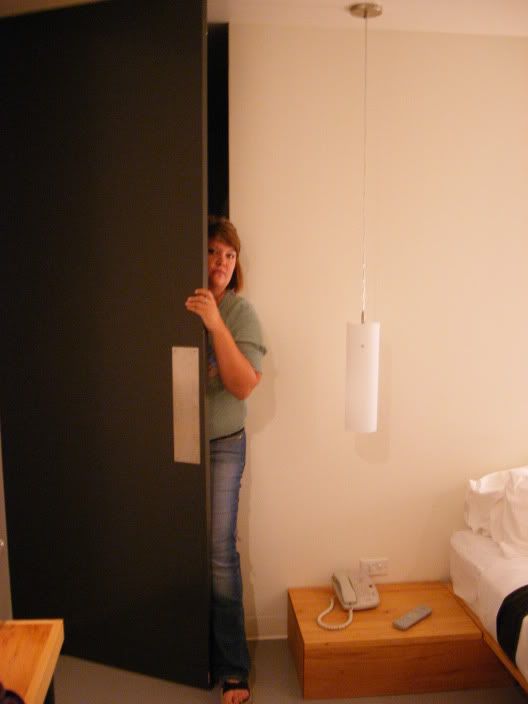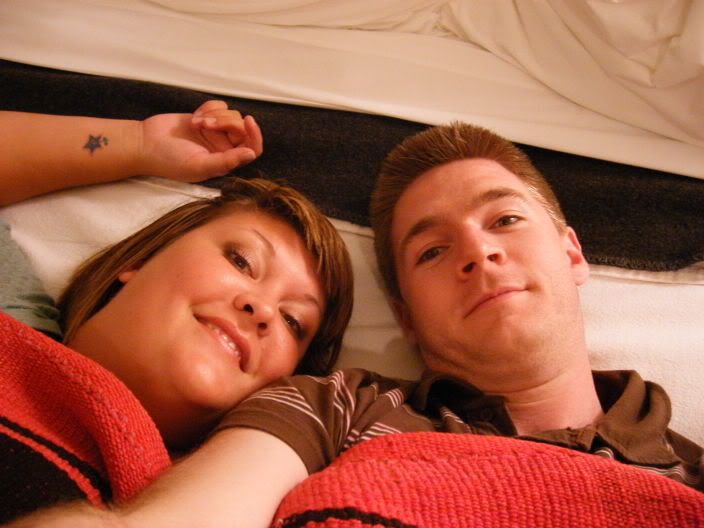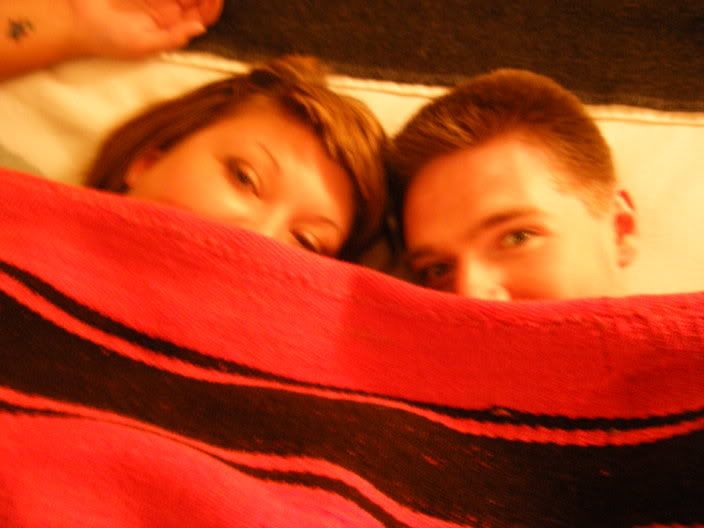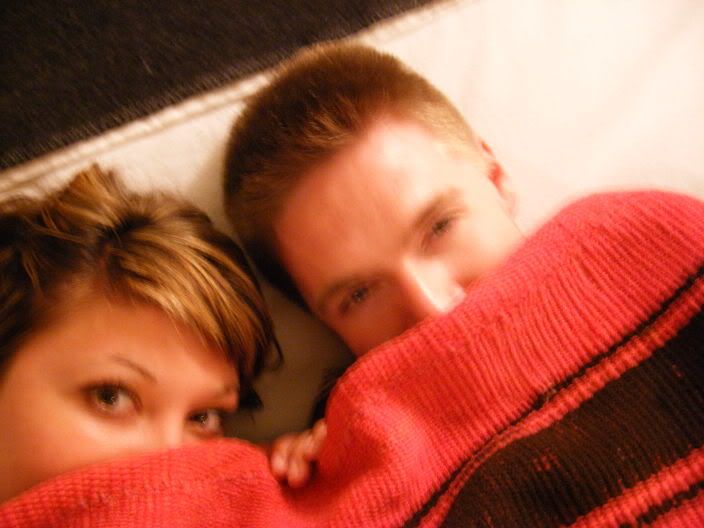 Please ignore my triple chin in the third-to-last picture and Julie's slight look of Down Syndrome in the second-to-last.